Anomalia
Collage, silkscreen on paper
12 x 12
2011
In
Anomalia
, Monnet extends the contextual relationships of fictional cultural figures and image in a new series of limited edition prints. These prints explore both the deconstruction and a reconstruction of plastic stereotypes in image. Using found photographs along with collage, the artist allows for potential alternative narratives while encouraging a certain freedom of thinking, interpretation and association. Images are lightly and cleverly brought together to create new textures that explore the degree to which reality is constructed. The work does not come from a direct sociological or political attitude, but is rather activated through the question of how picture can subvert reality and cultural identity. It is with the intrusion of an anomalistic image which overturns reality into new representations that Monnet offers creative criticality.
This project was made possible with the generous support of
martha street studios.
Bear
, 2011
Édition de 16
Castor Canadensis
, 2011
Édition of 21
Héron
, 2011
Édition of 17
House Mouse
, 2011
Édition of 13
Stag
, 2011
Édition of 21
Plastic Indian
, 2011
Édition of 18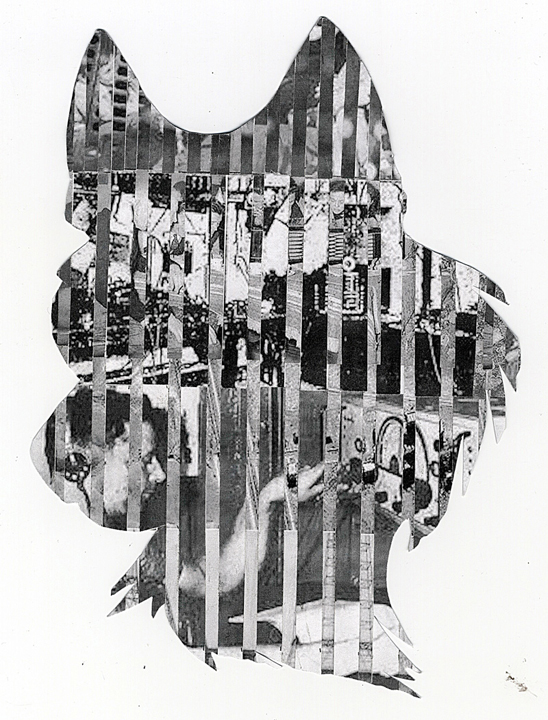 The communicator
, 2011
Édition of 21