Echoes from a Near Future

Solo Exhibition
Arsenal - Toronto
Sept 16, 2022 - Dec 17, 2022

This two-part exhibition frames the garment as a conceptual time vessel. In some of the works, drapery is used as memento. If it appears as an exhumed vestige in Frank, it functions almost as an exoskeleton in the case of Wounded. Monnet's use of textiles suggests records of humanity, whether they are refined and associated with clothing, such as denim and cotton, or cruder ones such as felt and tarp. Her series of busts offer a poignant tribute to murdered and missing Indigenous women. At times, the material performs as a landscape, through the cascades of denim in Waterfall 01 and Waterfall 02, and the pixelated panorama in kabeshinàn (camp). Ultimately, Echoes from a Near Future reflects a multidimensional epistemology. Under the benevolent watch of three generations of Indigenous women, six regalia pieces form a central portal to futurity - a vignette into a propitious destiny.
Exhibition view at Arsenal, 2022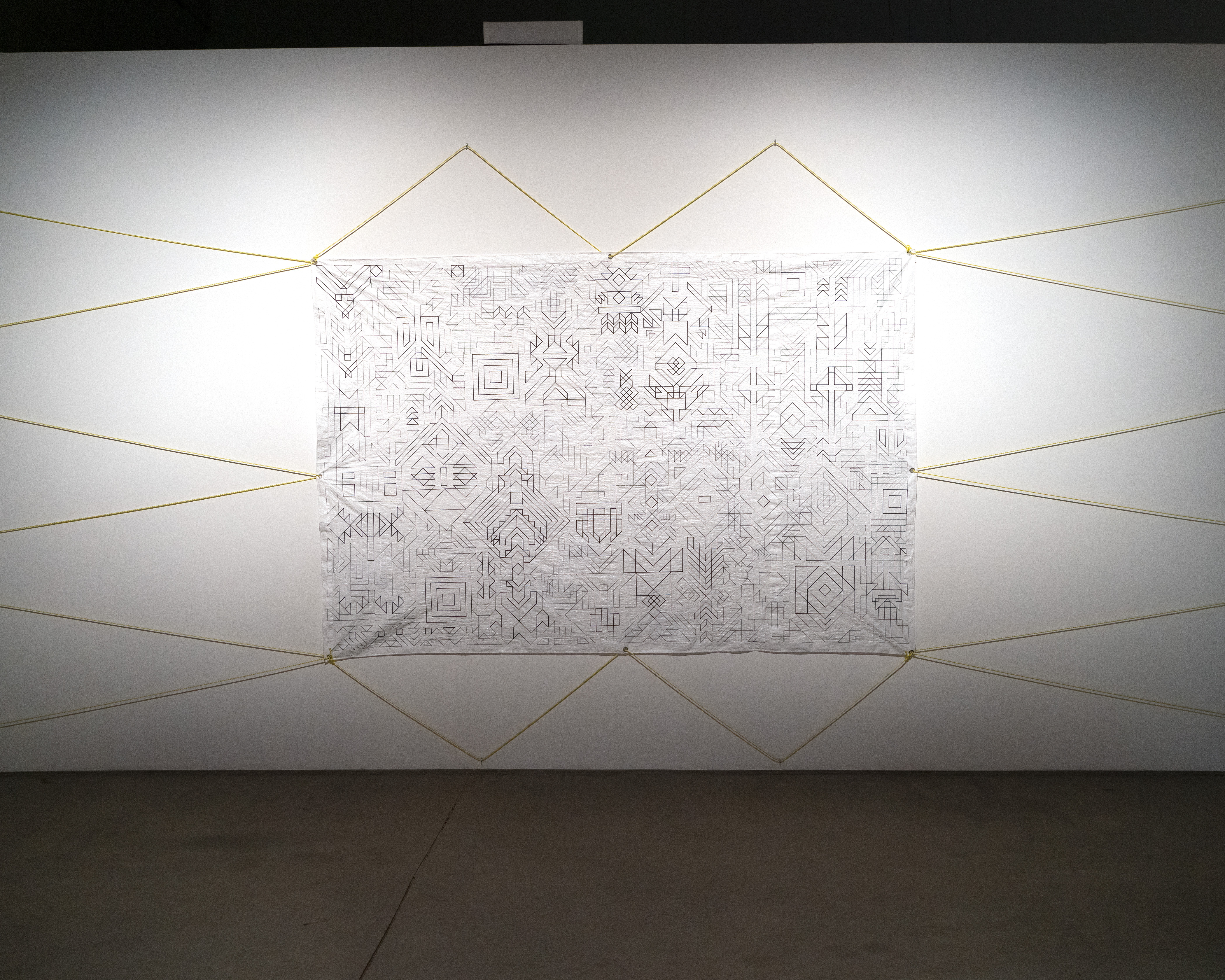 Kabeshinàn (camp), 2022
Brodery on white batch
69,5"x102,5"
Exhibition view at Arsenal, 2022
Le Buste de Yvonne, 2016
Ciment, miniskirt and steel plate
18"x12"x12"
Waterfall 01 and Waterfall 02, 2016
Jeans curtains, concrete, wood